COPENHAGEN CARD is 100% digital and works through our app 'COPENHAGEN CARD CITY GUIDE'. The app can be downloaded either through App Store or Google Play. Once you have purchased your card it can be redeemed in the app. You can see right here how it works.
Choose your preferred type of COPENHAGEN CARD below. You can choose between DISCOVER and HOP.
DISCOVER or HOP?
With COPENHAGEN CARD you can choose between either the DISCOVER or the HOP card.
Both cards offer great possibilties for exploring Copenhagen but in two Different ways.
DISCOVER is our all-inclusive card that can get you around and ensure a limitless experience in Copenhagen.
HOP offers access to the attractions of the inner city. You get access to the Hop-on Hop-off buses.
*Please note that the two free kids-cards must be added when purchasing an adult card.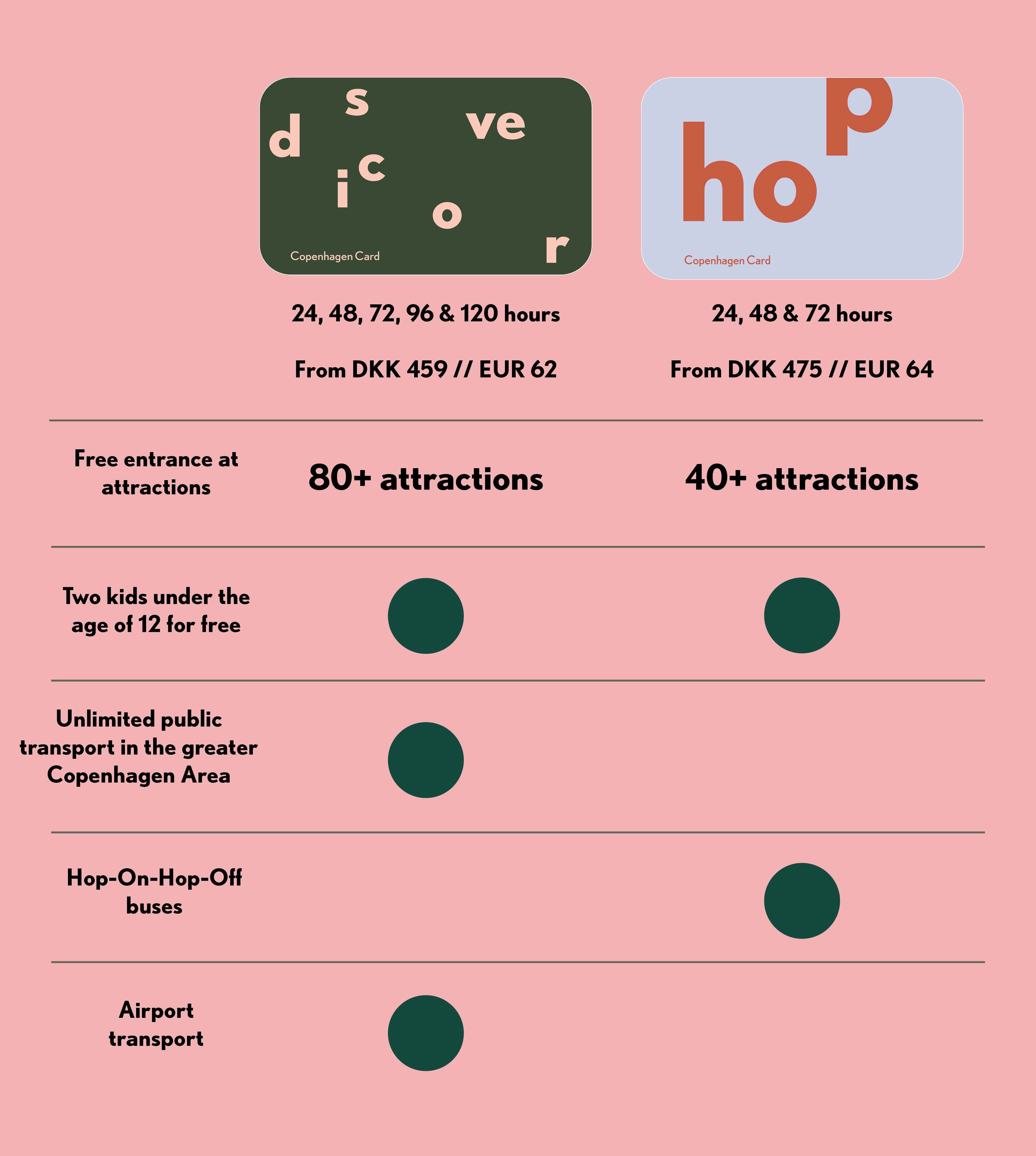 COPENHAGEN CARD - DISCOVER
Free access to 80+ attractions
Unlimited public transportation (in zone 1 -99)
Free transportation to and from the Airport
Experience attractions in the city and the entire Capital Region
COPENHAGEN CARD - DISCOVER is available from 24, 48, 72, 96 or 120 hours.
From DKK 459,-
See more about COPENHAGEN CARD - DISCOVER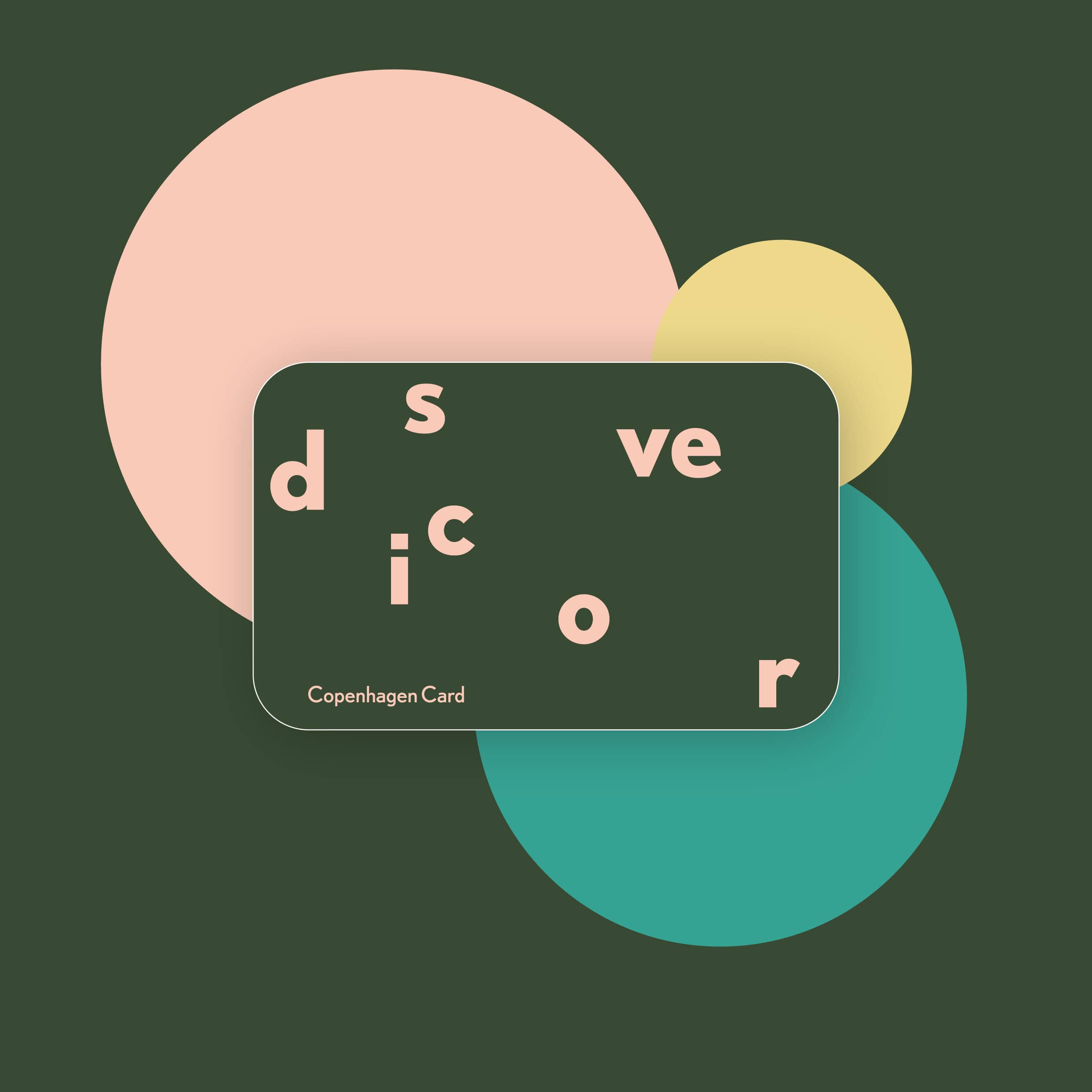 COPENHAGEN CARD - HOP
Free access to 40+ attractions
Unlimited access to Stromma's Hop On - Hop Off buses
All attractions are located in the City
Experience the City from up to 3 different bus-routes
COPENHAGEN CARD - HOP is available from 24, 48 or 72 hours.
From DKK 475,-
See more about COPENHAGEN CARD - HOP